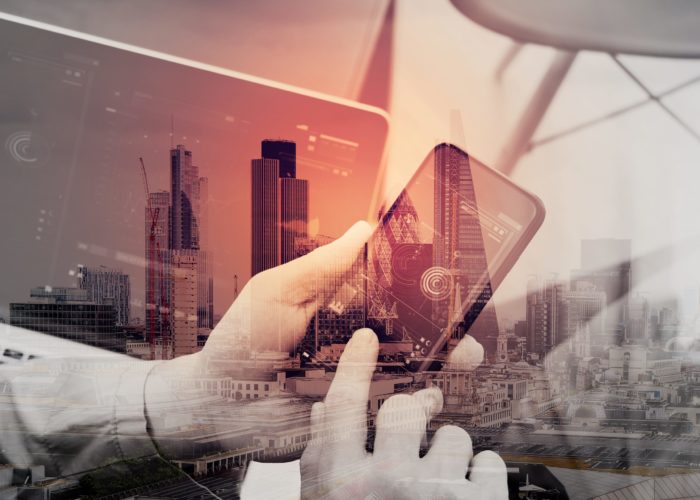 Embedding financial services in new platforms
Competition in financial services is evolving. Fintech companies are challenging banks that are slow, outdated, and not great at technology, and banks in turn are adapting to modernize their infrastructure and their customer experience. But now non-financial services companies want to be able to launch their own products and services, moving finance beyond the world of banking. A new breed of fintech company has sprung up to bring financial products to consumers through channels we don't traditionally think of as finance.
Embedded finance is the seamless delivery of financial solutions—the right financial product or service delivered to the customer at the moment that they need it. For example, a homestay booking startup might offer their hosts the ability to open a bank account directly with their company, providing banking services without routing payments to an outside account. From there, they could go further and offer loans for home renovation to make the property more appealing to potential guests.
There are many areas that are opportune for embedded financial services: An accounting platform that is processing all of a small business's invoicing and accounts receivable can see when a customer needs a loan and offer it directly. An airline could offer a bank account to frequent flyers, or a major box store could offer an investment service through its app. These companies aren't building the infrastructure to do this, they're relying on fintech companies that are creating the developer platforms that allow the company to easily and efficiently integrate financial products into their existing offerings.
These situations can become the new channels where competing financial services companies could all bid for the right to deliver their products to customers, all tailored to solve the specific need at the time it's needed. This doesn't require expensive blast marketing. It just shows up in the right place at the right time.
This concept of embedded financial services could be the new bank branch. It could be the actual future of money, turning financial services from a product manufacturing and distribution business into something that's unobtrusive, convenient, and always there when we need it by algorithmically serving up the right product at exactly the time of need.
One of the companies we're invested in, DriveWealth, is a great example of this thesis. It powers the brokerage and fractional trading capabilities of any platform that wants to incorporate portfolio management into their platforms.
Other examples include Abound, a 1099 benefits API that offers a toolkit that can be embedded within gig worker platforms to calculate every worker's necessary tax documentation and escrow, and to pay their estimated taxes; Productfy, which allows any company to quickly and easily offering financial services products to their customers, from bank accounts, to debit cards, to payments; FinLync enables banking data and services to be embedded into complex ERP systems for large enterprises; Lockstep embeds payments directly into the accounts receivable process; and Skipify enables seamless ecommerce checkout inside of emails, texts, and ads.
We believe the future of financial services involves distribution of financial products and solutions through software and we are looking to invest in fintech companies building fintech developer platforms that enable the embedding of financial services everywhere.
This is not an advertisement nor an offer to sell nor a solicitation of an offer to invest in any entity or other investment vehicle.  The information herein is not intended to be used as a guide to investing or as a source of any specific investment recommendation, and it makes no implied or express recommendation concerning the suitability of an investment for any particular investor.  The opinions, projections and other forward-looking statements are based on assumptions that the authors' believe to be reasonable but are subject to a wide range of risks and uncertainties, and, therefore, actual outcomes and future events may differ materially from those expressed or implied by such statements.  Point72 Private Investments, LLC or an affiliate may seek to invest in one or more of the companies discussed herein.