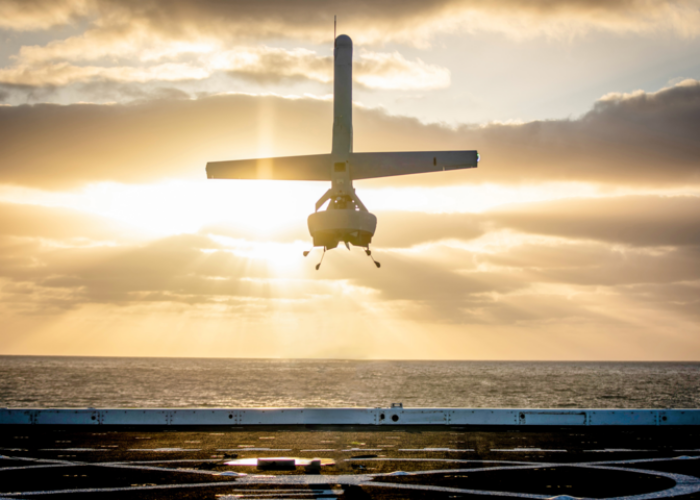 The Defense Tech Revolution – Why we're investing behind a unique moment in time
Over the last few years, we have seen innovation and venture capital investments driven largely by consumer demand, leaving customers mostly unaware of use cases beyond their living rooms or office spaces. But behind the scenes, critical technologies – artificial intelligence, autonomy, space, advances manufacturing, energy and material science – matured and have been applied to more complex industries.
Concurrently, there has been a spike in geopolitical tensions unlike what we have seen since the end of the Cold War. It's not an understatement to say we are living in historic times.
Defense tech as an investment vertical has been lying dormant for many years, slowed down by an industry notoriously hard to penetrate, innovate, and disrupt. The 1950's gave us nuclear submarines, intercontinental ballistic missiles, and the dawn of the space race. This period is often believed to be the last meaningful wave of rapid innovation in the defense industry. But technology is once again converging with current events, and we believe it has the potential to shift the world's geopolitical balance on a similar scale. We can't afford to wait any longer. 
At Point72 Ventures, we believe that mastering these modern technologies will be imperative to keep the geopolitical landscape stable and secure, now and in the decades to come.  
We think the opportunity set for founders cannot be ignored – annual defense spending between the U.S. and partner nations stands at $1.6T, with the U.S. alone spending half of that global budget. In FY21, the U.S. government paid $400B of that to contractors and spent $117B on the critical technologies listed above (The National Security Scorecard Critical Technologies Edition, Govini 2022). As these technologies continue to mature and new use cases emerge, they may consume even greater portions of the budget. 
Over the past several years, the U.S. government has begun to recognize the need to look beyond legacy defense companies and has made meaningful efforts to fund and adopt innovative technologies. One of the latest signals is the $220B+ U.S. Chips and Sciences Act, authorizing funding and research in areas such as quantum computing, semiconductors, and advanced communications. Others include the standing up of organizations such as the Defense Innovation Unit and the Office of Strategic Capital. 
We believe these emerging companies are going to become increasingly important to the defense industry.  We've seen progress at two defense tech startups in our portfolio, Shield AI and Vannevar Labs. Shield AI develops intelligent systems to protect the lives of servicemembers and civilians. Its AI pilot, Hivemind, enables self-driving capabilities for aircraft to intelligently and autonomously operate without reliance on a human pilot, communications, or GPS. Vannevar Labs builds software products for defense in the digital age. Their first product, Decrypt, collects and processes overseas data for missions such as providing battlefield information for allies in war zones and operational security for U.S. persons in dangerous areas. Both Shield AI and Vannevar Labs have seen their products fielded by servicemembers in operations around the globe.  
We are backing the tech we wish we had when we served. 
Point72 Ventures is home to several veterans, former intelligence community members and others who have held positions related to national security. Many of us felt the frustration of using antiquated technology to carry out a mission, especially knowing that the tech in our phones was vastly superior to what we were using on the battlefield. At the time, we felt that there was not much we could do about it. Now things are different, and as investors we are in a position to apply that experience and empathy with end users to guide our work with founders building products to address critical national security needs. 
We want to help founders tackle the unique challenges start-ups face in this space.  
Building a start-up is hard, building a defense tech start-up is harder. The defense industry is notoriously difficult to penetrate, innovate and disrupt, due to the unique challenges associated with defense work. Export controls, programs of record, or clearances to work on classified materials, for example, are obstacles that start-ups looking to succeed in fintech or consumer technology typically don't have to deal with. Added to those challenges is the difficulty of coordinating with multiple separate stakeholders to line up funding, end users, and contract vehicles just to complete a sale. Constant rotation of personnel throughout each organization within the DoD makes this even more difficult.
But, if built the right way and with solid execution, defense tech companies can overcome these barriers and proceed to thrive in an otherwise adverse environment. We're excited to share a common mission with these founders and apply our tech and national security experience to help them navigate the tough road ahead. 
We are ready for more.
There is much more work to be done in the sector and plenty more start-ups to be built – we believe the critical challenges in national security are only getting more complex. Together with the ongoing evolution of modern technologies, these are tasks that will demand dedicated and talented founders willing to build in one of the most difficult spaces to do so. We are excited to be partners on that journey. 
This is not an advertisement nor an offer to sell nor a solicitation of an offer to invest in any entity or other investment vehicle.  The information herein is not intended to be used as a guide to investing or as a source of any specific investment recommendation, and it makes no implied or express recommendation concerning the suitability of an investment for any particular investor.  The opinions, projections and other forward-looking statements are based on assumptions that the authors' believe to be reasonable but are subject to a wide range of risks and uncertainties, and, therefore, actual outcomes and future events may differ materially from those expressed or implied by such statements.  Point72 Private Investments, LLC or an affiliate may seek to invest in one or more of the companies discussed herein.