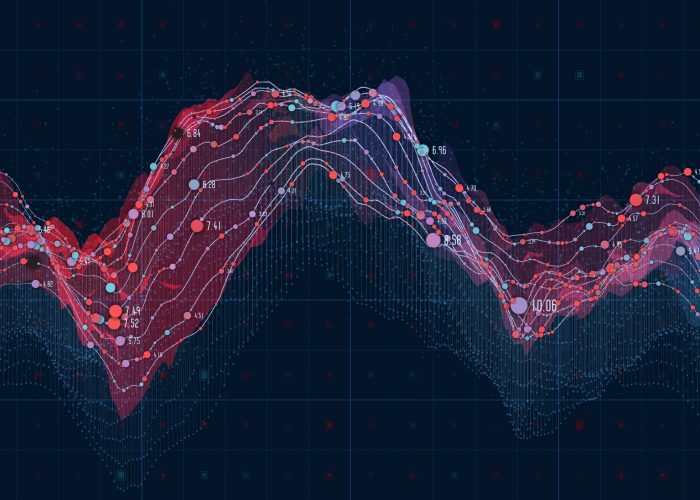 Model-driven businesses will out-compete and over-deliver
In 2018, our Wall Street Journal Op-Ed Models Will Run the World predicted that, "In the next seven [years], our bet is on model-driven businesses." At halftime, we can say our conviction in model-driven businesses is stronger than ever.
What makes a model-driven business? A business is model-driven when it is powered by sophisticated self-learning feedback loops in its core business functions—for example, a recommendation algorithm as part of a human-in-the-loop translation service.
When done right, model-driven businesses benefit from a flywheel effect—the recommendation algorithm makes the product better, which brings in more customers, who provide more data, which helps the business improve the model at the center of the algorithm.
This flywheel effect eventually creates a data moat—any new model-driven entrant into the space will have to have more data or a better model, both of which are high bars to clear.
The implications go beyond the bottom line. Self-learning feedback loops are highly effective at streamlining the repetitive tasks that frustrate information workers. In high-churn industries where labor drives margin, this can aid in retention, while freeing employees to solve complex problems with human creativity.
The human part of this story excites us most of all, and we look for founders transforming industries by leveraging machine learning to amplify the productivity and quality of their people. From value-based care at Stellar Health to fleet safety at Netradyne, it's people—patients, doctors, drivers, service members, and civilians—at the core of these companies' missions. Human outcomes can be improved across all industries by augmenting human ability with artificial intelligence.
Model-driven businesses not only continuously iterate on their processes, but they also continually ideate on their business strategies. With the data to create strong feedback loops, companies can more confidently take business risks and pursue new ideas because they more quickly and efficiently root out underperforming ideas while doubling-down on their best.
At Point72 Ventures, we seek to partner with our portfolio companies to help them build this reinforcing cycle in their businesses. We gain experience as we overcome challenges and celebrate wins together; we iterate on our best practices, making our support better; and we invest in big ideas and look to collaborate with passionate teams. We enjoy collaborating with teams who are asking questions such as:
Can we reduce errors in mundane, manual processes?
Can we rethink the go-to-market strategy in a fragmented industry?
Can we unlock new use cases, customers, and markets at a lower price?
Can we smooth or predict demand spikes to more efficiently utilize human labor?
Can we leverage our unique dataset to build a defensible, adjacent product?
These are big questions that need to be grounded in deep domain knowledge, a strong sense of product-market fit, and expertise with technologies like computer vision, natural language processing, and synthetic scenario generation. Even these are no guarantee of success—the startup journey isn't a frictionless process—but we're tremendously excited by the founders we've worked with so far, and look forward to seeing how our team's experience can help new visionaries build incredible things.
This is not an advertisement nor an offer to sell nor a solicitation of an offer to invest in any entity or other investment vehicle.  The information herein is not intended to be used as a guide to investing or as a source of any specific investment recommendation, and it makes no implied or express recommendation concerning the suitability of an investment for any particular investor.  The opinions, projections and other forward-looking statements are based on assumptions that the authors' believe to be reasonable but are subject to a wide range of risks and uncertainties, and, therefore, actual outcomes and future events may differ materially from those expressed or implied by such statements.  Point72 Private Investments, LLC or an affiliate may seek to invest in one or more of the companies discussed herein.