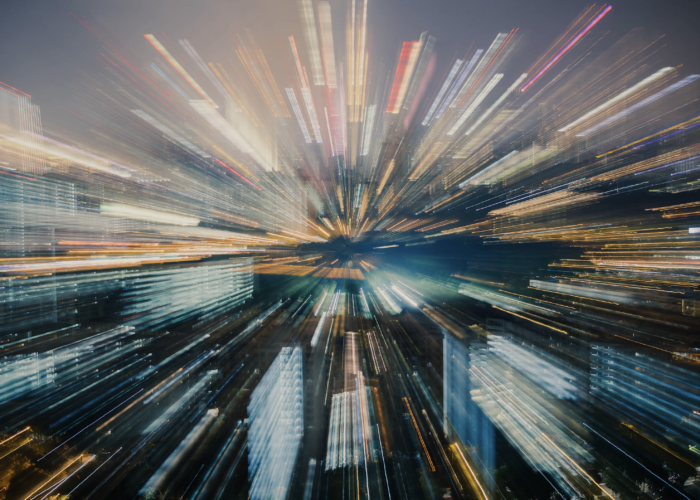 Enabling incumbents to modernize the way they do business
As disruption in consumer-facing financial services has increased competition for legacy financial institutions, so too has it paved the way for a new kind of provider—fintech companies enabling incumbents to modernize and compete with fintech startups.
These incumbent institutions face specific headwinds when competing against startups—in addition to being heavily regulated, their underlying technology infrastructure is often decades old, uses outdated programming languages, and is overseen by under-resourced IT departments. Big banks weren't born as tech companies; they are financial services giants that had to learn web and mobile. Moving fast and innovating just isn't in their DNA.
We have seen it firsthand—our investment team has experience in the strategic investing arms of several legacy financial institutions, and it's given us a deep understanding of how banks integrate startups into their processes and who the decision-makers are in the industry.
Today, we see the opportunity for startups to create the technology that enables incumbents to offer products, services, and experiences that compete with new challengers in consumer finance.
These companies don't just offer new capabilities, they offer speed. As banks are losing market share to startups, some of these providers are helping accelerate the timeline for digital transformation by as much as half.
This new crop of enablement companies operates at every level of the fintech stack, from infrastructure to operations to product to customer experience. Where financial services companies used to rely on one full-stack incumbent technology provider, they now have a growing ecosystem of individual providers that enable them to have best-in-class solutions at every level.
For example, a large bank might see a startup offering a digital mortgage experience and want to do the same. Rather than building from scratch, which could take years, they can partner with a fintech such as Roostify that specializes in providing banks with digital mortgage software and the bank simply integrates it into their systems.
This thesis has led to our investments in Roostify as well as Mantl, which provides digital account opening capabilities for banks; MX, which provides financial data connectivity, like aggregation capabilities, data cleansing and data analytics, directly to banks; Extend, which enables banks to take their corporate card program and add virtual cards on top of it, so they can compete with the new commercial card issuers; Brace, which is powering the digital transformation of the mortgage servicing industry; Trade Ledger, helping banks modernize commercial and corporate lending; Vestwell, enabling financial institutions to offer retirement plans; and Flybits, which enables financial institutions to deliver personalize experiences to their customers inside of their websites and mobile apps
We believe that this next wave of startups will do to legacy financial technology what the first wave of disruption did to financial services. It will create competition and force innovation. It will enable financial services providers to reduce expenses and be more efficient. It will improve the customer experience for all consumers, and further democratize access to financial products. We're excited to invest in this new generation of companies and help them solve the most critical issues in financial services.
This is not an advertisement nor an offer to sell nor a solicitation of an offer to invest in any entity or other investment vehicle.  The information herein is not intended to be used as a guide to investing or as a source of any specific investment recommendation, and it makes no implied or express recommendation concerning the suitability of an investment for any particular investor.  The opinions, projections and other forward-looking statements are based on assumptions that the authors' believe to be reasonable but are subject to a wide range of risks and uncertainties, and, therefore, actual outcomes and future events may differ materially from those expressed or implied by such statements.  Point72 Private Investments, LLC or an affiliate may seek to invest in one or more of the companies discussed herein.