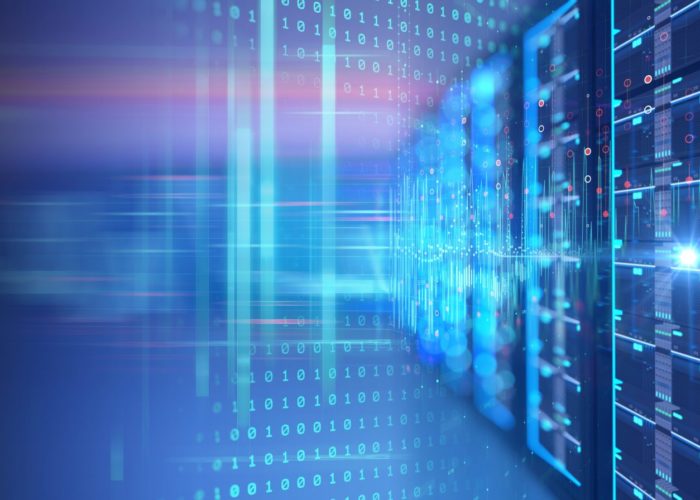 Data Infrastructure will be the bedrock of business
The recent explosion in the amount of data available is creating a competitive edge for businesses that can leverage it. The tools for data management are improving rapidly as decades worth of compute and storage has migrated to the cloud – making it cheaper and easier than ever before to collect, store and analyze data.
Despite these advances, most enterprises today are still in the early innings of their data management initiatives, and the complexity from the proliferation of data is outpacing innovation. As global spend for enterprise data infrastructure and analytics is already in the hundreds of billions of dollars – and rapidly increasing – there are huge opportunities for startups who can tackle some of the enduring challenges.
Migrating data platforms to the cloud has given rise to a new wave of data apps.
Data platforms have existed for decades, but the cloud has played a pivotal role in the way businesses structure their data stacks. It's unlocked the ability for companies to load data in bulk, regardless of scale or format, and to access and manage data more easily. Businesses of all sizes can now spin up a data warehouse and join disparate data together for analysis with low overhead cost.
This has paved the way for a wave of apps that seek to streamline the data engineering process. Emerging data apps are being built to operationalize workflows on top of data platforms, making data more accessible to a wider range of users.
Streamlining the data pipeline can democratize data for all users.
Enterprises often run multiple parallel data pipelines that include data warehouses and data lakes, which evolved separately because they were designed for different types of data storage. Now, there's a push to create a unified data analytics platform, and some startups are building and improving tools that can help connect the two.
Employees across an organization need to be able to gather insights from the data, but there is a shortage of data engineering talent that companies can hire. That has created a huge demand for more specialized tools that can streamline core functions along the data pipeline, allowing all users to gain insights in real-time.
Data governance must improve to protect businesses' most valuable asset.
While the modern data stack is easy to scale, there isn't always adequate discovery, trust, and context to the data. Moving data across multiple pipelines can create out-of-date, inconsistent, or duplicate data. This creates chaos for organizations.
Improving data quality demands better data governance policies and practices that can monitor schema changes, access controls, delete private or sensitive data, and enforce compliance tags where needed. Lower-latency technologies are also needed as data is increasingly relied upon to drive real-time business decisions.
Tracing the flow of data as it moves throughout an organization is increasingly difficult. Tools that automate the discovery of data assets and maintain a dynamic data catalog with proper metadata will help users navigate sprawling data footprints. Data lineage solutions that map a complex web of data interdependencies are crucial to track data sources in real time. This helps enforce data consistency and sync data across tools and can be queried and monitored if there is a problem.
*****
At Point72 Ventures, we're seeing an incredible amount of innovation in the data infrastructure space and believe the next generation of tools for the modern data stack are only starting to be built. We're excited to partner with entrepreneurs building solutions to empower all employees to embrace the data-driven future.
This is not an advertisement nor an offer to sell nor a solicitation of an offer to invest in any entity or other investment vehicle.  The information herein is not intended to be used as a guide to investing or as a source of any specific investment recommendation, and it makes no implied or express recommendation concerning the suitability of an investment for any particular investor.  The opinions, projections and other forward-looking statements are based on assumptions that the authors' believe to be reasonable but are subject to a wide range of risks and uncertainties, and, therefore, actual outcomes and future events may differ materially from those expressed or implied by such statements.  Point72 Private Investments, LLC or an affiliate may seek to invest in one or more of the companies discussed herein.